So today Brian and I may or may not have trespassed to get these pictures... It was done with good intentions though right? Hah. I suppose standing outfront of somewhere and taking outfit pictures isn't really trespassing, but it still felt exciting and rebellious (I'm a dork..). I couldn't believe I hadn't thought of taking pictures here before, since it's such a hidden yet spectacular place. To be honest noone really knows what the massive building is, but my dad likes to call it the X-MEN school for mutants building (Or whatever that place is called in the comics.) I think it was an old Abbey, but none-the less it's like a castle! ( Wish I got a full picture of the whole thing.. D: )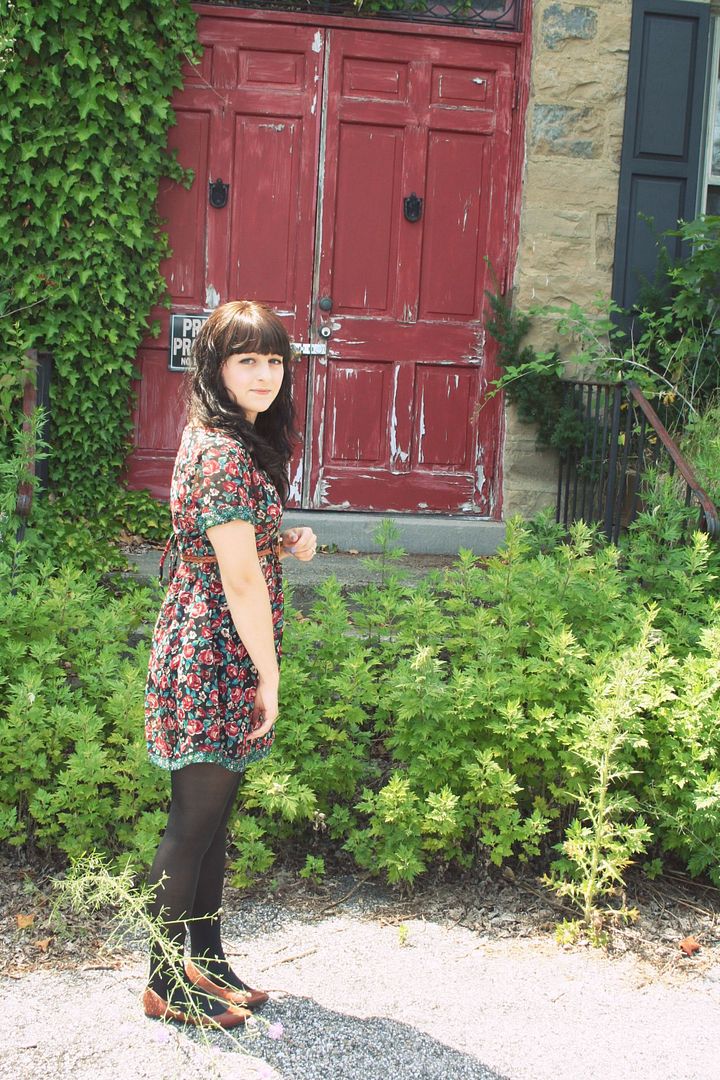 Dress- Charlotte Russe ; Tights- No idea... ; Shoes- Target ; Belt- Mom's ; Necklaces- Charlotte Russe, Betsey Johnson, & My Great Aunt's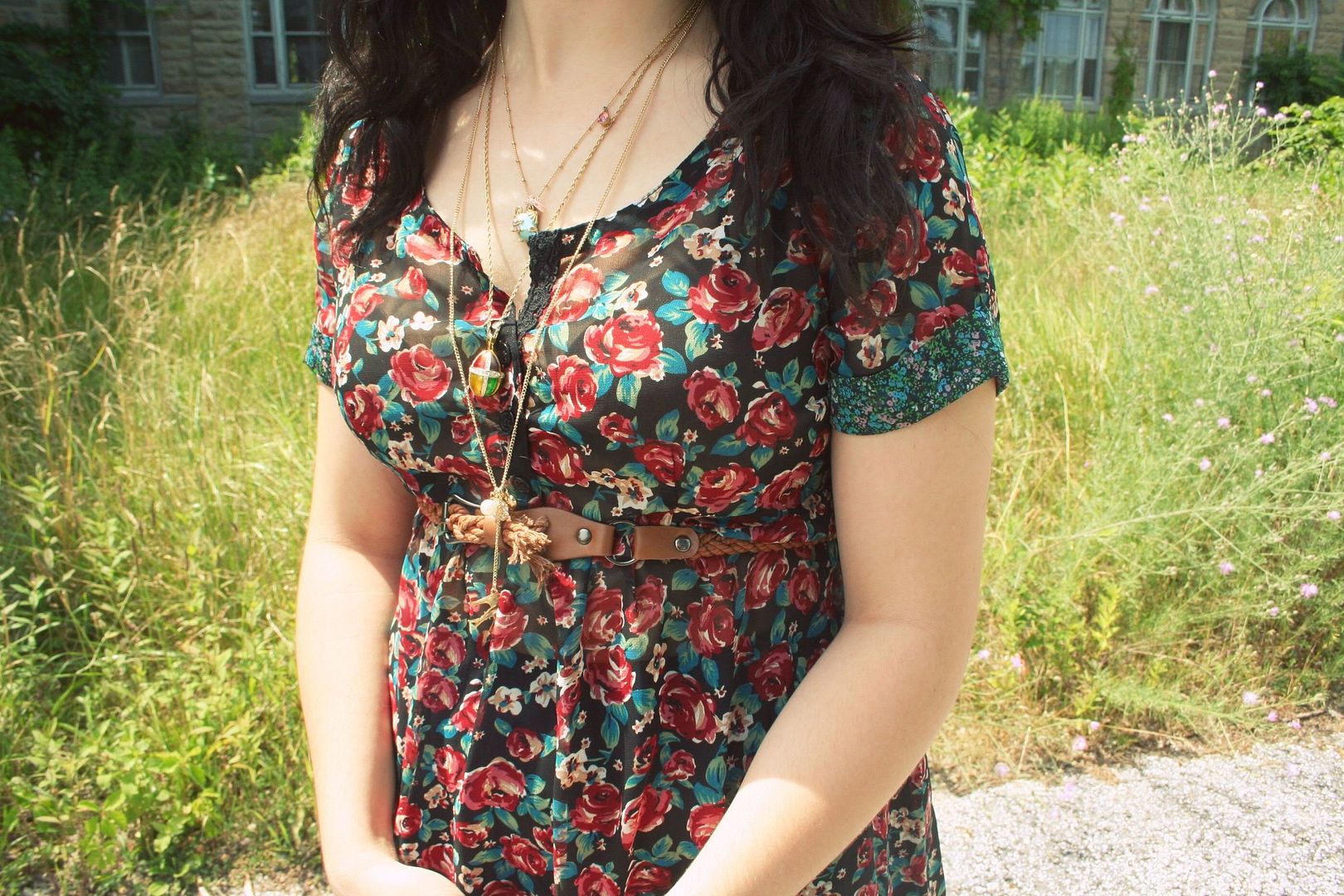 And just because last post I know you were missing my floral sleeved dresses so much... (hahaha..) here is my latest addition to my dress collection. I actually think it was supposed to be a long babydoll tunic, but honestly I think it's better as a dress, and for $22 I was sold!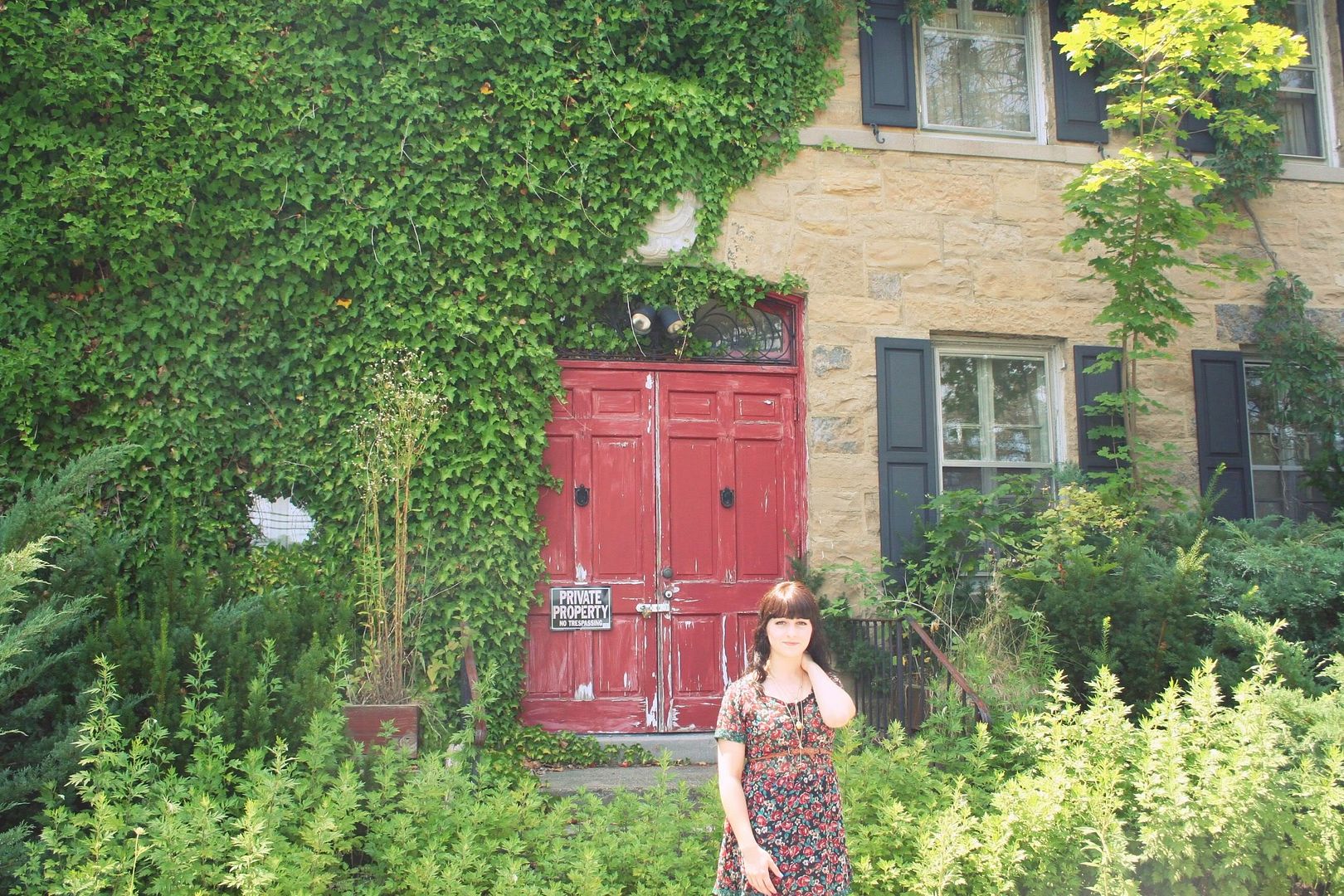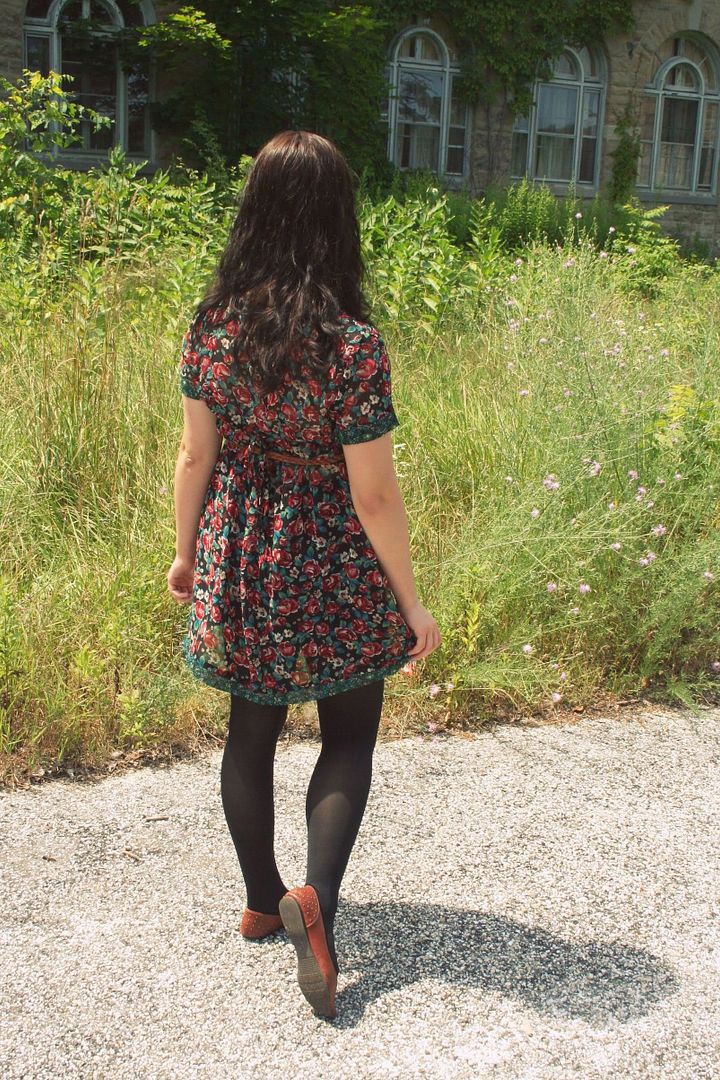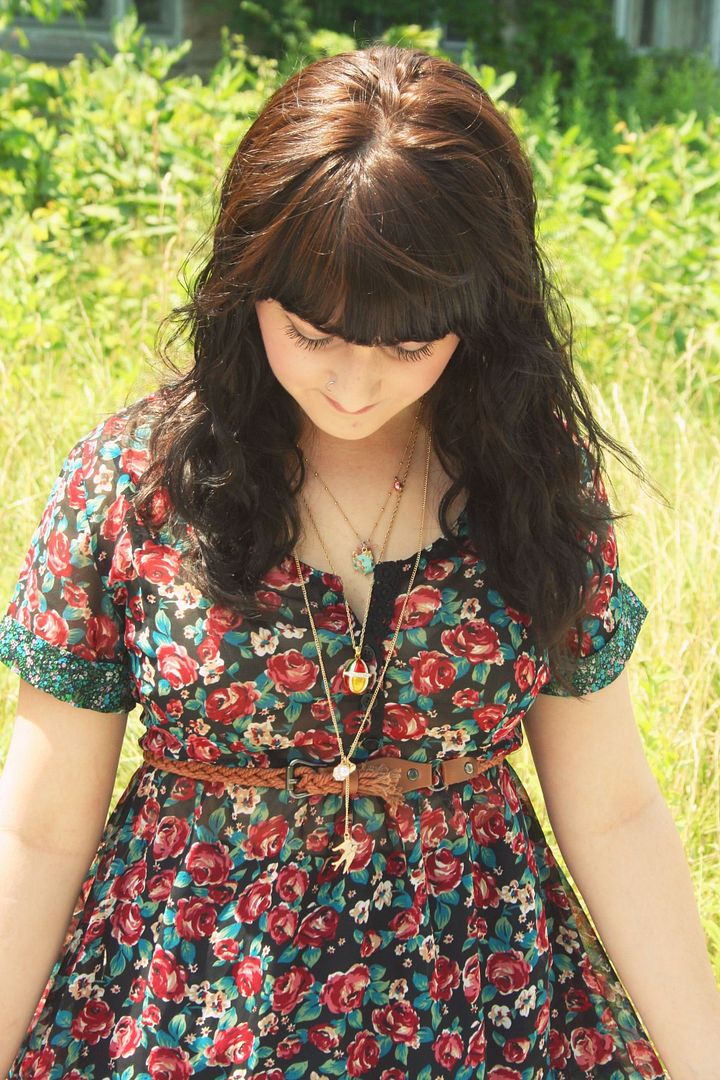 I don't know it you can tell but I recently died my hair, and after editing these pictures it really looks like my hair is much lighter on top than the bottom... I used dark brown color and it looks almost red ontop... Oh well, I suppose it doesn't look TOO bad..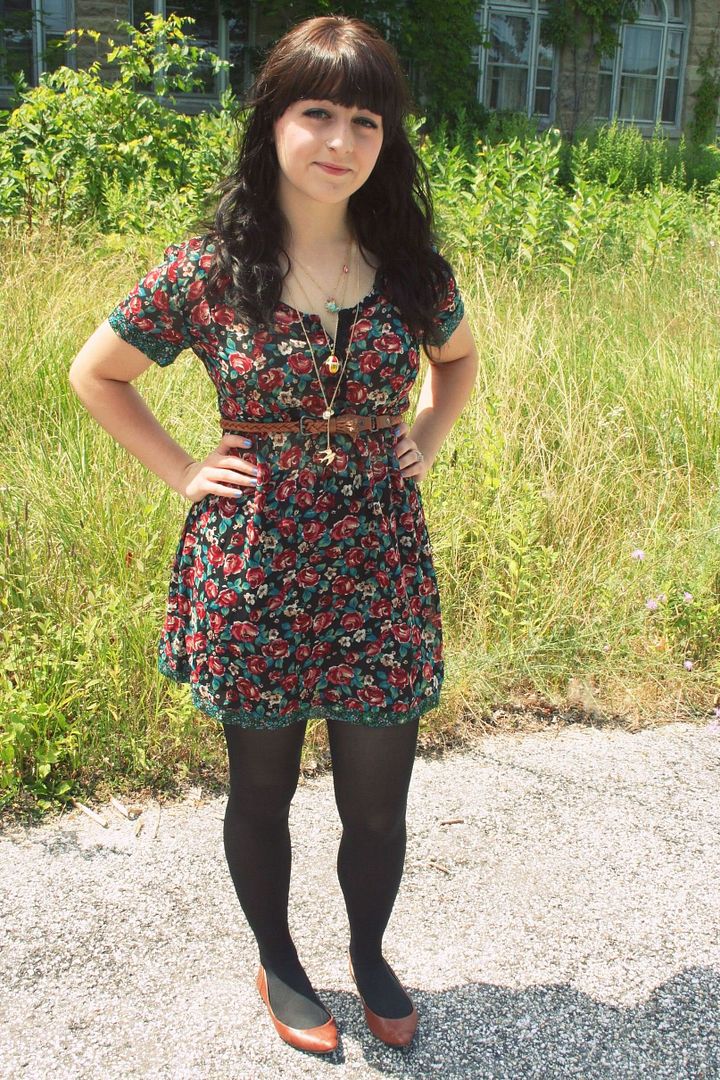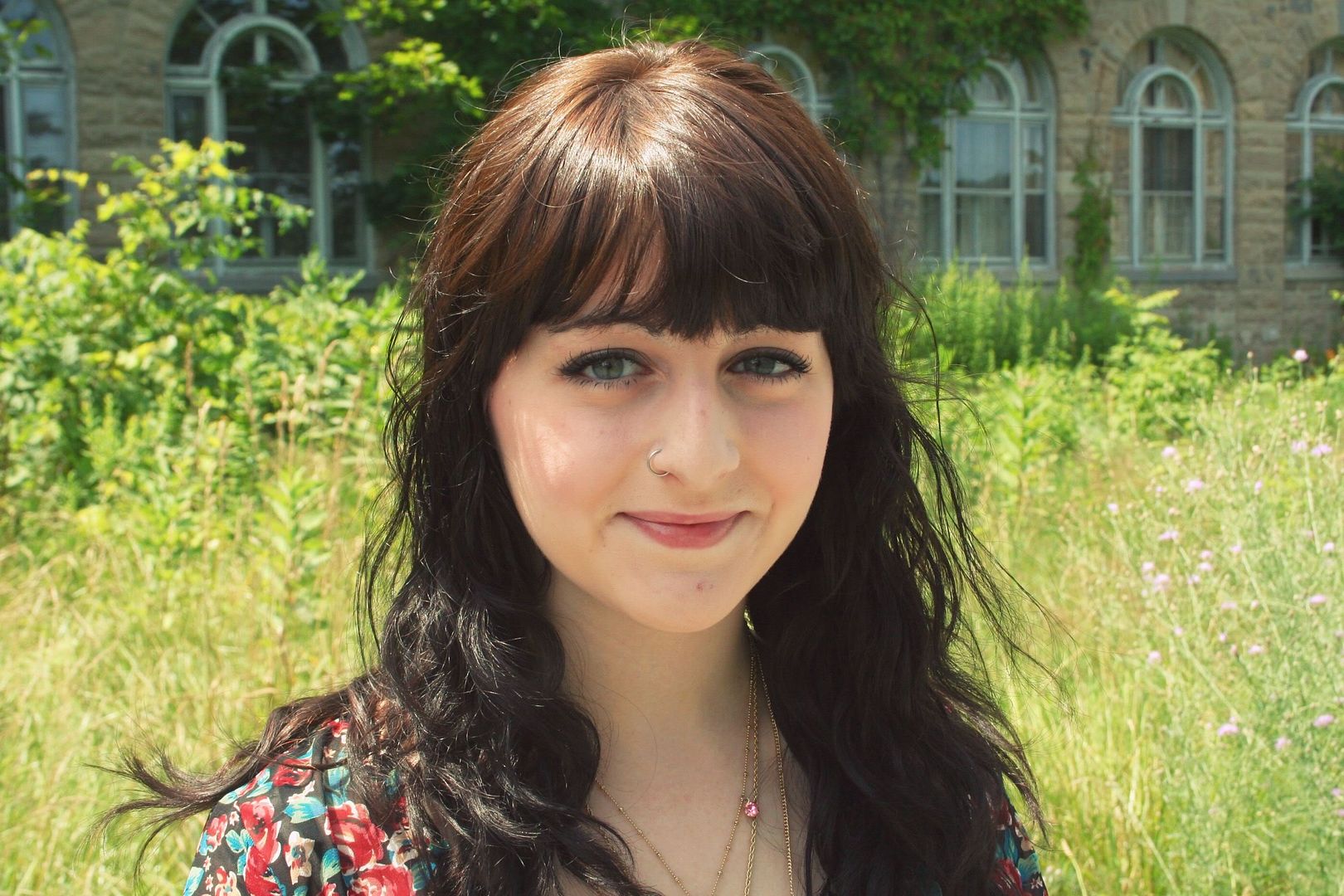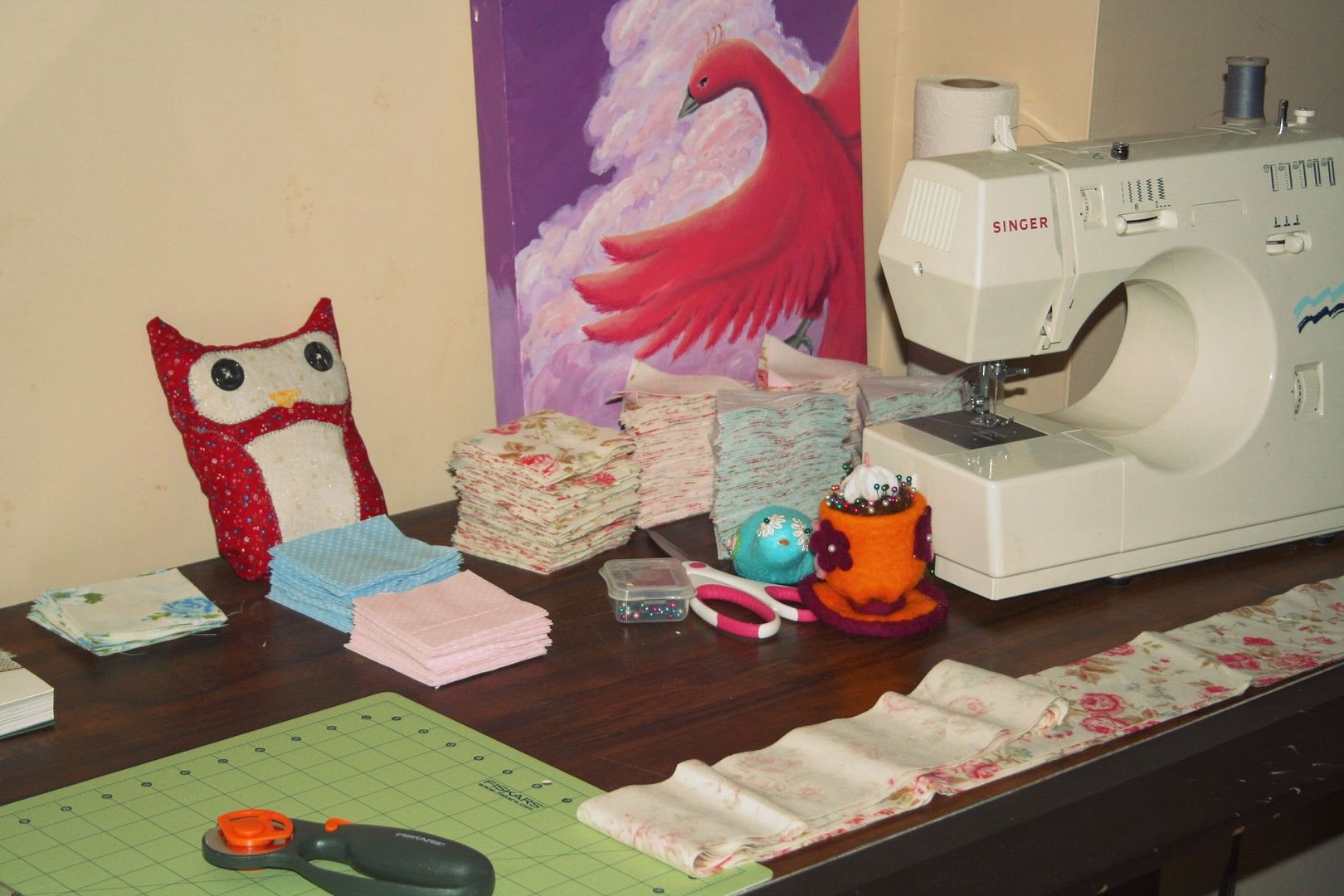 And lastly- this is the state of my craft area as of now. Pretty much almost all my pieces are cut out for the quilt! (A LOT OF PIECES...) I have put a good few hours into just the cutting so by the time I finish I will be so overly happy it will probably be disgusting haha!
Have a great day everyone... I'm off to cut more pieces of fabric and hopefully start some sewing!
Currently Listening to:
Luca- Brand New