Hello everybody! Today's (Technically yesterdays!) outfit I tried to focus around the awesome bow bracelet I received from Spotted Moth the other day! To be honest it was harder than I though, since I rarely wear more than rings and necklaces, and it was such a bold piece. At first I was going to be matchy matchy and wear similar colors, but instead I was daring and wore really feminine pieces instead to enhance the bow feature.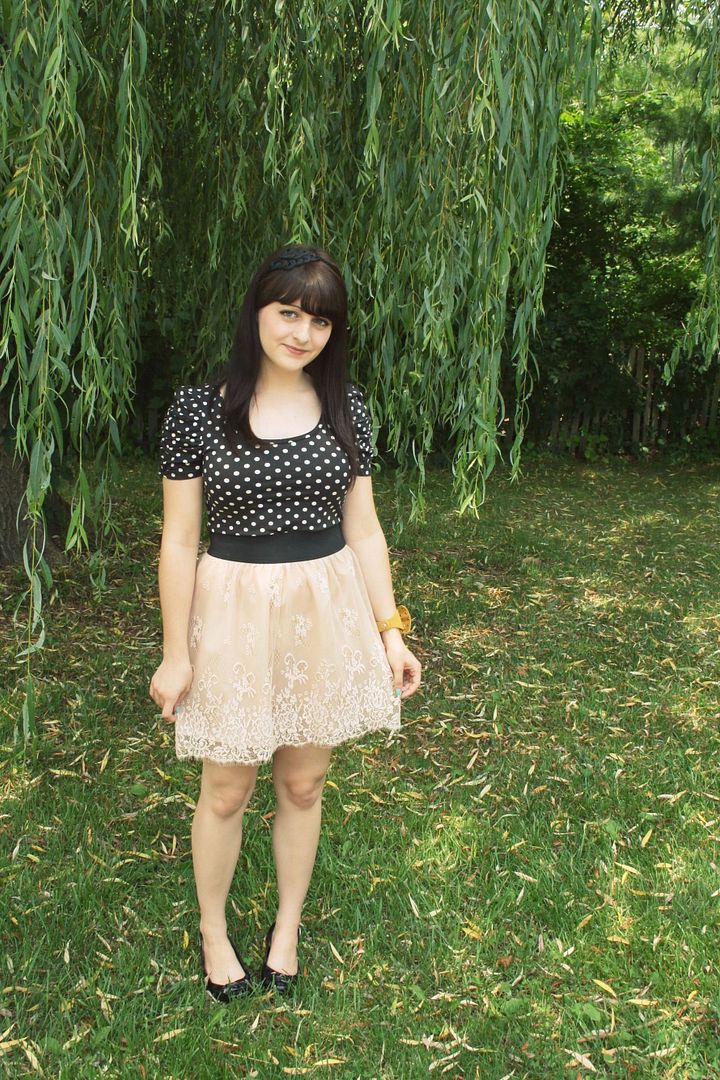 Shirt- H&M ; Skirt- Urban Outfitters ; Shoes- Borrowed from Mom ; Bracelet- c/o Spotted Moth.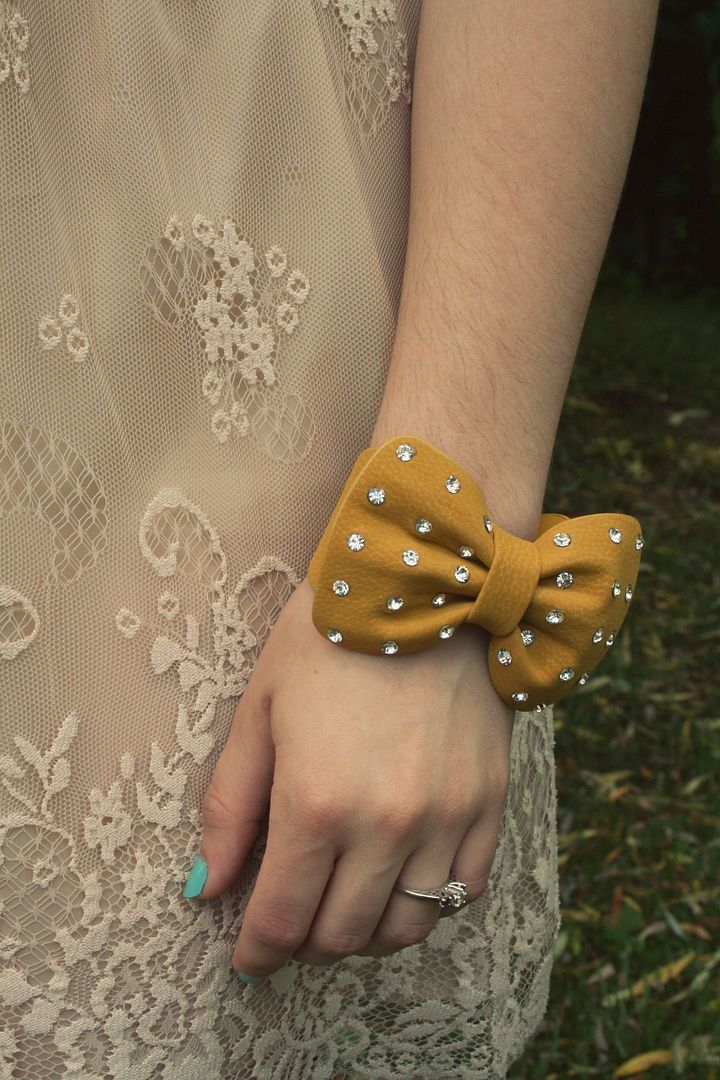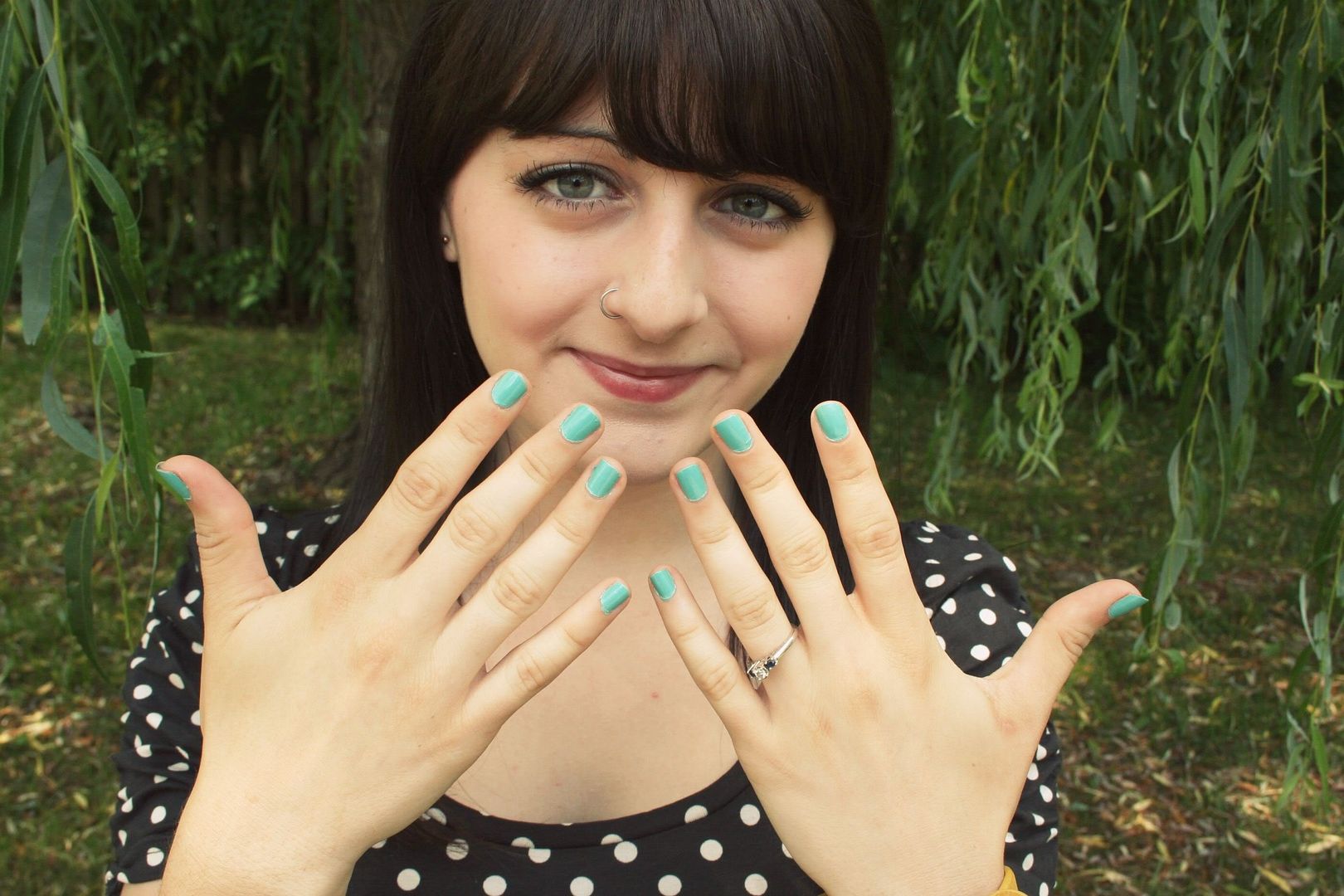 You may not know this but I loveee nail polish! Especially blue and green ones! I was so excited to find this beautiful Tiffany Blue color at Sally's on my mall trip! It's called Something for Audrey by China Glaze.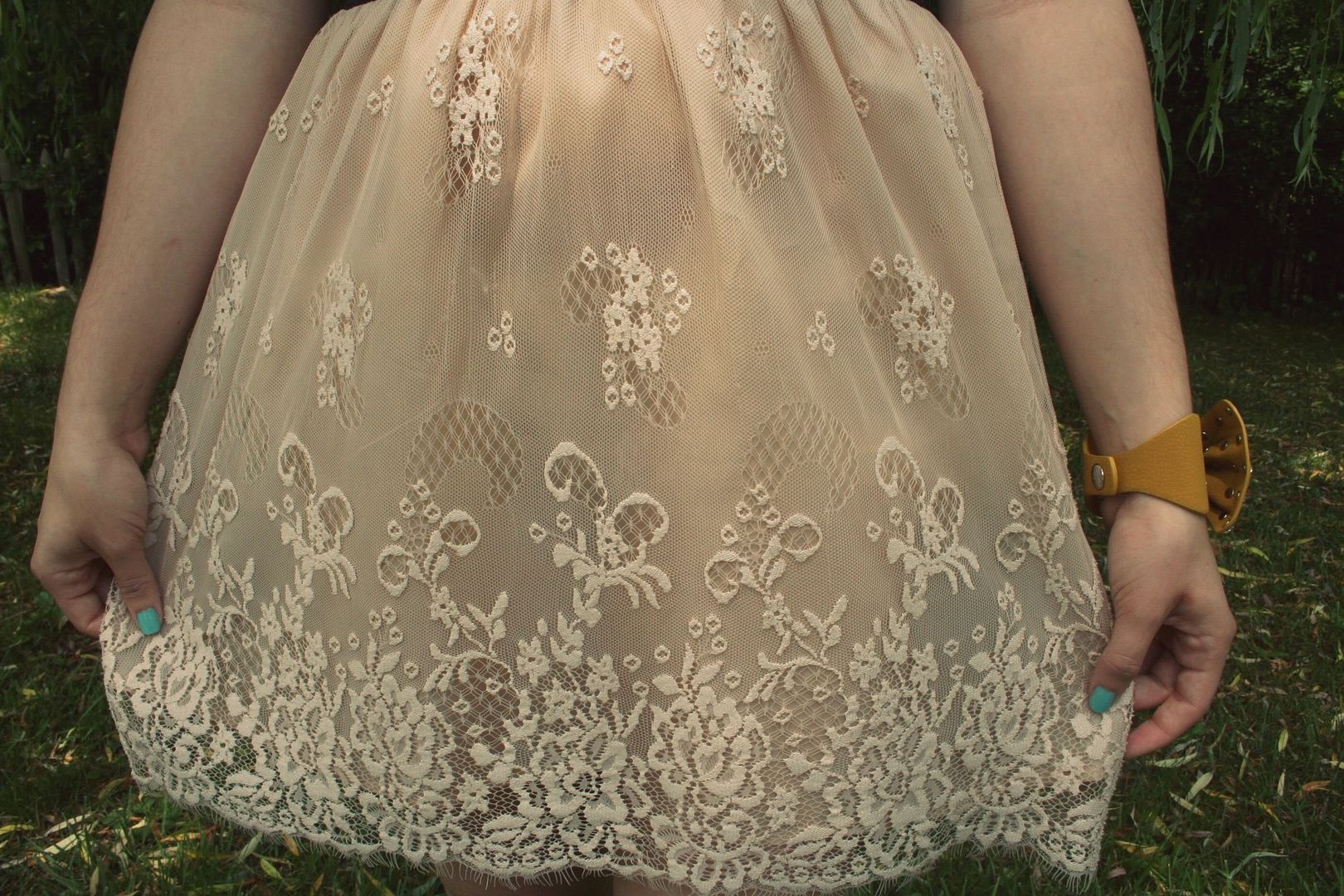 This skirt is probably one of the most expensive things I own ($58), but I couldn't resist the beautiful detailing! It seriously is the prettiest skirt ever, yet I rarely wear it because I am so very careful with it. (If the lace ever ripped....)
Well I'm off to be extremely lazy today, including lots of relaxing by my pool (finally nice out when I have work off!!) Have a wonderful day everyone!

**Oh and one more thing.... The eternal question I will never know the answer to - Side bangs or Full bangs? I'd really like to know what you guys think (especially how you feel I look in either/both) I keep flip flopping back and forth!***
Currently Listening to:
Stare At The Sun- Thrice